PlanPlus Online Release Notes: PlanPlus Online is proud to announce the following for release version 2.25.4 on March 28, 2019.
Enhancements
1. We have dramatically enhanced the Goals section. Goals now include the following attributes:
Goal Name
Role
Goal Health
Goal statement
Goal Confidence
Goal Duration
History
Linked Goals
Notes
Goal Steps
Start & Due Date
% complete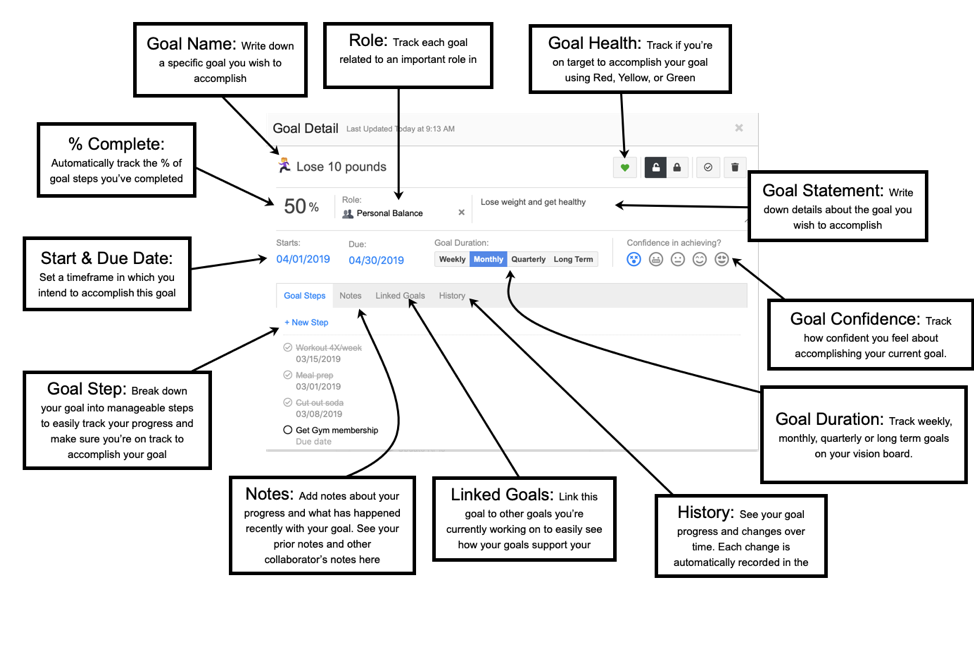 2. Show days remaining on goals.
3. Added Planning Reports for weekly planning.
4. Added reports for active goals.
5. Added reports for completed goals
6. Add user groups on planning & Goal reports
7. We added totals to your views of opportunities. Go to any view you would like to see totals on and check the box "Display Totals" on your view setup. This will show totals at the bottom of the view for any numbers displayed.

8. Add column for Project Owner to Project Table
Bug Fixes
Goal steps truncate after 15 letters.
Professional Edition: no action bar on opps or orgs.
Sum Multiple in Intermediate step does not work.
Updated link to Chrome Plugin.
Planning modals scroll with page.
Updated role modal display on vision board.
Task & appointment details get lost when setting up recurrence.
Added special character support on notes.
completed projects removed from homepage.
Contact process switching to oppty process.
Account tab to setup page not preferences.
Add sales sage (and other missing oppty fields) to field group options.
Report grouping by custom date field ignores the year.
Support quotation marks or apostrophes on vision board.