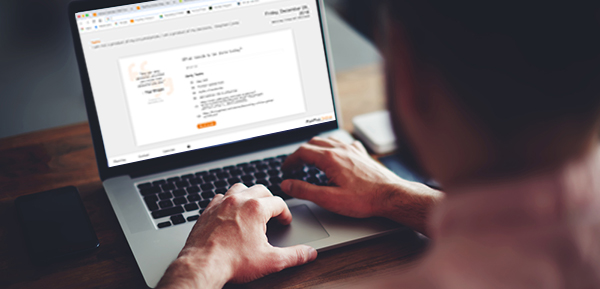 Productivity Chrome plugin for your browser
PlanPlus Online has created a beautifully simple solution to dramatically increase your productivity, Add the PlanPlus Online Productivity Chrome plugin to your browser to help keep your task list right at your fingertips!
Designed to keep you focused on the few most important tasks you need to accomplish each day, and to have instant access to your list if you need to add more tasks or rearrange priorities. When you open a new browser window, your prioritized task list appears to remind you of your task commitments. What's more, you can choose Focus Mode in your PlanPlus Online Chrome plugin to help you remain focused on completing one task at a time!
Did you know that you can customize your Google Chrome browser by adding additional features and functionality? Chrome plugins are small programs that can be installed into your Chrome browser in order to enhance the browser's functionality.
How will a Plugin make you more Productive?
PlanPlus Online is a productivity system for leaders and high achievers, we strive to help people get organized, identify key priorities, and focus on achieving your goals. PlanPlus Online keeps you centered and productive in three simple steps: Organize, Prioritize, Focus.
ORGANIZE
Getting organized starts by getting everything out of your head and down on paper. All you have to do is answer one simple question: What needs to be done today? Each time something new pops up on your list, write it down, and just like that you'll start to feel more organized.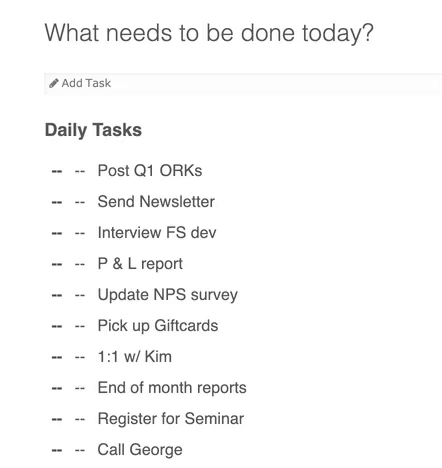 PRIORITIZE
Prioritize is where the magic happens. This aspect of our productivity system is all about making decisions. You've all heard "first things first" but that's sometimes easier said than done.
However, with PlanPlus Online you'll use the time tested and proven "ABC123" prioritization method to make it super easy to tell what the "first thing" actually is. Now you're ready to take action!
FOCUS
Do you know what the hardest part of planning is? Execution. It's one thing to make grand elaborate plans of what you're going to accomplish, it's a completely different to actually get tangible results. The difference between big plans and big results is focus.
To help you take meaningful action and get real results you just need a good trigger in place. Use our "Focus Mode" to eliminate distractions and remind yourself what really needs your attention.