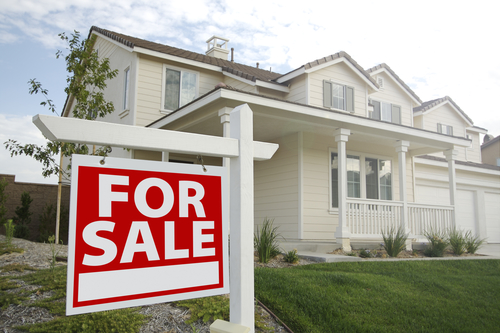 Contact Management Software for Real Estate
Plan Plus Online  Real Estate CRM is the software of choice for the best Agents and Brokers. A Customer Relationship Manager with planning and goal tracking. Organize, Prioritize, and Automate your business with PlanPlus Online Real Estate. It is easy to manage all client and prospect interaction, transactions, and your personal schedule.
One System for Everything
One centralized database for all of your leads, contacts, listings, buyers, closings, calendar, tasks, goals, projects, notes, documents and emails. If are tired of logging in to 10 different systems every day to manage your real estate business, this is your solution.
Transaction Coordination for Real Estate

Create Action Plans, track deadlines, related parties, and even upload documents. You can send updates to the parties related to a transaction and give them access to a custom portal that includes the purchase contract and other transaction details.

Integration with Realtor.com, Zillow, Trulia, and more

This feature converts leads that you are receiving as emails from Zillow, Trullia, Realtor.com, Proquest, and others and puts them in to your database. For Brokers, this feature can be used to distribute leads to agents based on various assignment rules.
Upload Contract Documents

The real estate industry deals with a lot of documents. That's why PlanPlus Online features a document center for keeping all of your important documents in the cloud. It's an online filing cabinet that allows you to customize the folder structure and organization. Store contract documents, marketing materials, purchase agreements, legal forms, and more. Create, store, and–when you're ready–send the documents right from the system by email or print.
Project Management feature for Business Planning

This feature is used for working ON your business, not just in your business. Create a new project to hire an assistant, to implement an REO or Short Sale initiative, or to launch a new website. This project management feature lets you control all aspects of your business not just the contacts and transactions.
Email Marketing for Real Estate

Real estate professionals do a lot of marketing, especially with emails. That's why we've created a robust and easy system for your email campaigns. Choose from a library of over 700 email templates for your blast or drip campaigns. Schedule and automate campaigns ahead of time for worry-free marketing and get reports on viewing % and click-through-rates. We've even made it easy to create mailing lists from your contacts– create a search of criteria you choose for a custom audience list. It's anti-SPAM compliant and an easy way to manage your customer relations and leads.
Real Estate Lead Management & Custom Workflow

Sometimes you meet people who aren't ready to buy/sell, but tell you they will be in, say, a year. How do you hold on to a lead like that? With PlanPlus CRM's lead management feature, you'll never lose out on such an opportunity. Using a custom workflow, you'll be able to create tasks, appointments, and follow-up reminders for each lead. You can keep detailed notes about the potential customer and any interactions such as calls or emails. Predefined templates are available to help you get started.
Real Estate Listing Management

Most CRM systems just offer customer management, but PlanPlus Online also offers real estate listing management. You'll be able to create a record of each listing with custom fields and criteria to fit each listing. Keep track of property type, address, property details, and more. You'll be able to enter comments about house history or current owners as well as showing instructions and dates. The great thing about our database is that it's easy to search. If you have a customer looking for a specific number of rooms or who want to live in a certain area, you'll be able to search for all the properties matching their criteria. In addition, you can create tasks and appointments to keep track of each listing.
Customizable Layouts
PlanPlus CRM is more customizable than Top Producer, allowing you the flexibility to create pages and layouts to fit your individual processes and needs. Create custom fields for leads, listings, contacts and more. Arrange them in a way that suits you best. The best part? The layouts are just as search-able as they are customizable, so you'll never be at a loss again.