**Last Updated September 9, 2017**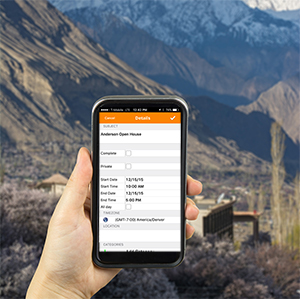 NEW Mobile Apps & Sync Features: 4 new mobile and sync related apps now available.
Tips for Success:
1. Setup ONE sync connector at time. We are introducing numerous sync options. Some customers may desire to use more than one (ie, PlanPlus Online Google, AND PlanPlusOnline to iOS).  This is OK to do this. However, we strongly recommend that you setup ONE sync connection and fully test it to ensure you are satisfied with your sync before setting up 2nd sync connection. If you require any "one-way" sync, you may need to contact support for assistance setting that up.
2. Follow the setup instructions.
Things to Know?
We have created a section on each of the separate product pages with troubleshooting tips and "known issues".
Sync Connectors (Google & Microsoft 365/Exchange)  Mobile Apps (Android & iOS)
1. Only one instance of a recurring task will sync.
2. Recurring Appointments. Due to differences in how Outlook, Google, and PlanPlusOnline handle Recurring appointments, it is best to setup your recurring appointments IN PlanPlusOnline and allow them to sync Out to the other applications.
Other Notes:

Planner accounts, you will see Contacts in the app and not in your online account.  Contacts will function in the PlanPlus Mobile app, however they will not sync back to your Online account.  This is not a bug, per-se, of the app, simply a subscription limitation. After Beta, planner accounts will no longer sync contacts.

TO GIVE FEEDBACK
If you are experiencing an issue not identified above, please report it here.